HPCS, our humble beginning
Getting Together
HPCS started off in 2009 as an IT division of Alam Budiman Residence Association (ABRA). Our focus is to drive Open Source technology to the community, and that's where we found our first opportunity to developed an Open Source system development – ABRIS, eVote, and SMS Blaster, integrated together as a Residents Management Suites for ABRA to serve residents of Alam Budiman. The product receives numerous feedback which has proven its important existence and competitive advantage that it brings to the community.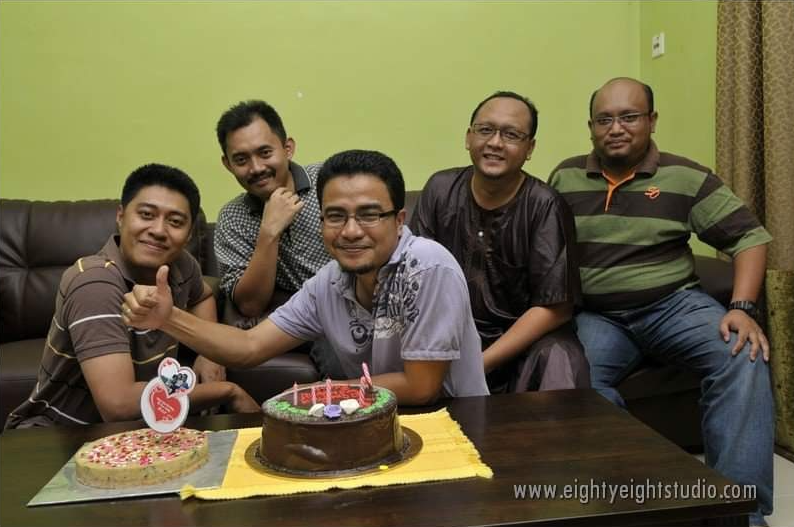 The Beginning
With the success of ABRIS back in 2009, HPCS never look back. We continue our venture as an enterprise legal entity in 2010, and taking freelancing subcontractor jobs for small and medium-sized projects. We have developed MIS systems for Pelita Academy Maritime College, UMNO Bahagian Subang for their Voters Management System, and also Syarikat Air Negeri Sembilan (SAINS) for their Water Quality Monitoring System. 2010 is the year for us to get acquainted with the emerging IT industry and getting into the game
The Launches
We mark our 2011 achievement with the completion of the National Health and Morbidity Survey 2011 (NHMS) for Kementerian Kesihatan Malaysia. It was our first engagement in national-level projects and the exposure has increased the bar of our expertise. In the same year, we have launched 3 MIS products, KAFA Student Information Systems, Residence Information Management Systems (RIMS), and MyMeetingX. KAFA is a pilot project deployed in several KAFAs in Selangor.
While RIMS on the other hand are the extension of ABRIS to serve the public. Meanwhile, MyMeetingX is our first product in collaboration with Microsoft Malaysia. MyMeetingX is the extension of the current Open Source package called MyMeeting which is used in Government agencies. We have forked this version and integrate it to work with Microsoft Exchange 2010.
Our partnership with Microsoft continues as we promote MyMeetingX with Microsoft in MyGOSSCON, Government CIO Conference, and also in MOSC exhibition in 2011 and 2012. HPCS was also featured in a Microsoft Case Study in 2012 which studies how Microsoft interoperability technology works for Open Source solutions.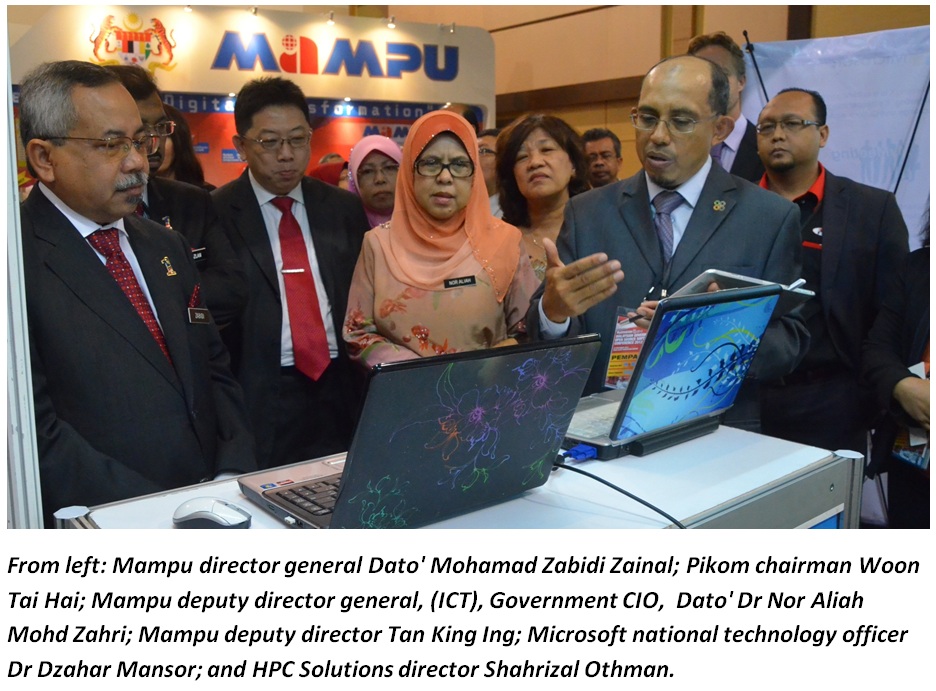 The Incorporated
In 2012, we moved one step higher and incorporate HPCS as HPCS Sdn Bhd. The move is to prepare our company with bigger challenges, adventures, and also to participate in bigger contracts as major players. Currently, we are engaged with the Ministry of Defense with JLKN (Jabatan Latihan Khidmat Negara), where we are responsible to re-build their MIS systems from the ground up. Projects that has been completed in 2012 includes Web Application for Jabatan Perpaduan Negara dan Integrasi Nasional (JPNIN), as well as Rakyat Information Management System for UMNO Kota Damansara. In addition to system development, we also venture into Training and Consultancy services. Our professionals have gone through the extra mile by providing training sessions on system development topics, mostly in line with Open Source technology in government agencies.
The Iterations
As time goes by, we have built interesting projects across the board, namely ERP system, Safety & Healthy Management system, Town Planner system, and mobile applications for various industries from product founders to government agencies. In 2018, we launched our own product suite for school management, with a targetted niche for kindergarten (TadikaPro), and tuition center (TuisyenPro). It had helped a lot of kindergartens across Malaysia for school management especially on fees collection. In 2019, we launched MeetPro to help with online appointment booking for some of our on-premise customers.
As Covid 2019 hit us in early 2020, we have pivoted MeetPro into MasjidPro and is now being used in hundred of mosques mostly in Selangor. This brings values to control crowd into mosque as members need to register for approval before they are allowed to enter the mosque. This helps to promote social distancing in public places.
We also changed our business model for MeetPro to pay-per-use model, hence transform it to Software-As-A-Service platform. This has attracted public officials' interest and now MeetPro is used in a few government offices in few states in Malaysia.
Let's Do It
HPCS is actively seeking new partnerships, and business prospects to expand our blueprints in Malaysia's IT scene. With our current strength and roadmap, we hope our solution to have touch millions of users in Malaysia and beyond.